Rise of Nowlin is a mobile MMORPG set on fantasy medieval Europe in a large open world with enthralling graphics details and sounds. The developer ShouYou and 8 Elements as publishers aim to bring back the glorious time of MMO for gamers in South East Asia.
The hype is right and the vibe is there! Rise of Nowlin succeeds to awake and fill the desire of MMORPG players. From Alpha test until Early Access, the numbers keep increasing and show positive signs.
The story of Nowlin
It all begun after the darkness forces named Asados manage to escape from the sealed place by gods.
You will arrive at the Vow city at the center of Nowlin, the only peaceful and safe place when darkness spread the terrors and rumors. After login, the player can learn a short guide to several main activities and use the interface or simply jump to level 6. Next, the journey can be more dynamic with plots and quests.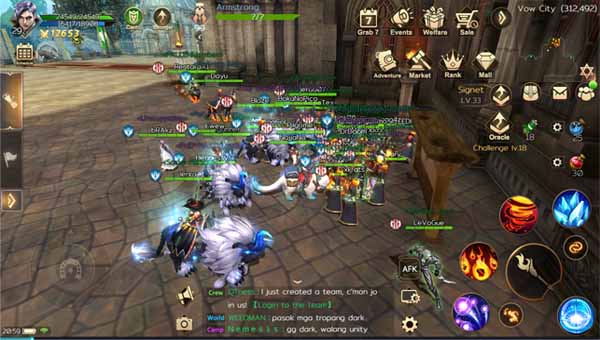 Rise of Nowlin displays a strong focus both as character progress and on group-oriented interaction. Explore long lost realms, as humans live with elves, populated by deities and heroes, monsters and other mythical creatures that seek power and form alliances.
The player can start the journey by picking 5 available classes: Warrior, Magician, Archer, Assassin, and the Priest. Each has its own unique story, tasked to seek the destiny of a sacred bloodline to protect the sacred leaf.
There will be activities in which players can do on their own, infinite life skills from fishing, forging, cooking and even mining the gold. But the majority of the content will need to be conquered with others, with a strong focus on the importance of a player's strength and power.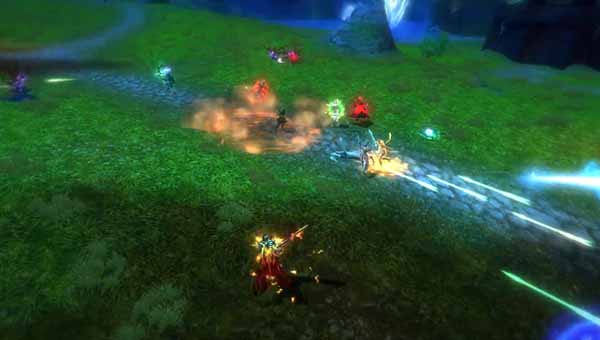 Start learning deep on the character's attribute and stats to increase power, abilities and the Divinity system. Each class has own soul skills tree that makes difference and unique skills.
The combat will focus on preparation and awareness, allowing characters to be challenged through scenarios that require understanding and skill to rise above their opponents.
Key focus developer ShouYou for Rise of Nowlin:
● Accelerated leveling and auto-hunting function;
● Independence from other players;
● No need for players to have multiple accounts;
● 60 levels, 5 classes, great war between 2 camps!
● Massive sieges for the whole server;
● Raid Bosses in an open world which are designed for a party or clan as well as for solo players;
● Levels of some Raid Bosses.
● Coming-up Live PvP arena!
The developers at ShouYou has worked closely both on the game system and interface to brings optimum gameplay in a world where the environment itself tells the story!

For more information about Rise of Nowlin, you can visit the official links below
Official website: http://rise.8elements.mobi/
Facebook page: https://www.facebook.com/riseofnowlin/
;