Hi Twigsters,
Rise of Nowlin has officially informed the schedule for the first Alpha test. For this waterfront phase, the team invites gamers to be the first legends to enter and play the game on 29 August until 7 September 2019. If you want to participate, just register on Rise of Nowlin website.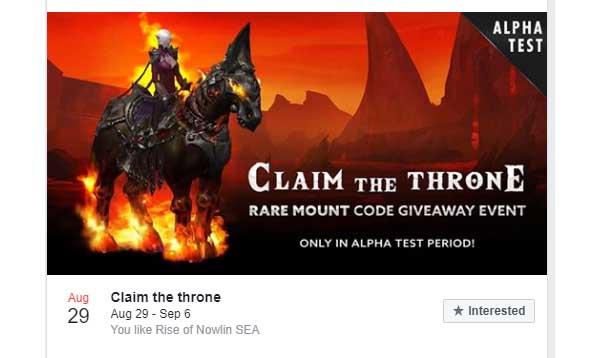 Rise of Nowlin is published by 8 Elements on three South East Asia countries: Singapore, Malaysia, and the Philippine. This Alpha test addressing the group of RPG gamers with a simple interface on the mobile device.
Besides the exclusive chance, the participant can also join the event "Claim the Throne" to win Permanent Rare Mount. Check for more about the event here.
Using Unity engine, the game brings the beautiful landscape of central Europe in the medieval age with five Jobs/Classes to start: Warrior, Archer, Magician, Assassins and the Priest.
The story begin around a city named Nowlin, where a peaceful group of the human race has to face the threat of Asados, the dark force that escaped from the gods sealed portal. The war between Light or Dark camp begins!
There are The game offers so many character progress from life skills, attribute, divinity and also the attractive MMORPG features from Quest, PvE and PvP, Arena and Guild activity.
You can check latest Rise of Nowlin information on:
►Facebook Group – https://www.facebook.com/riseofnowlin
►Instagram - https://www.instagram.com/rise_of_nowlin/
►Youtube - https://www.youtube.com/channel/UCZbpKHfM0vjDJZ9zc5SiqRg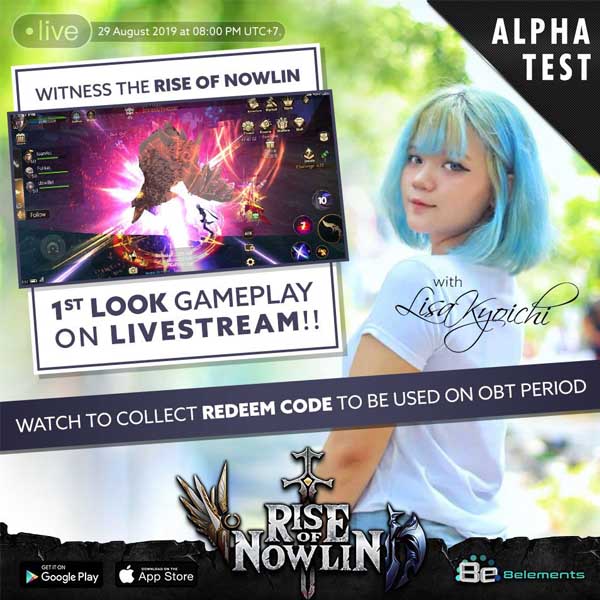 ;